Vintage champs
A small but keen band of sailors turned up for this year's Derwent Handicap (Saturday) and Vintage Inland Championship (Sunday). The overall entry for the event was reduced by various individual issues. Brian Kitching was due to sail both days but a transport problem prevented him attending till Sunday.
Three boats took to the water on Saturday; John and Catherine Sears, sailing the newly resurrected N1903 Slick Chick; Brian Herring and Ros Stevenson, sailing Bakewell Tart N2345; Martin Clark and Jake Duncan, sailing Talisman. This racing was for the Derwent Handicap and is a timed race pursuit series.
In the first race John and Catherine in 1903 showed great boat speed and took the lead on the first beat leaving Brian and Martin having a close fight behind. Brian in 2345 took second place honours at the finish. The second race John continued to show his speed by sailing to the front despite the timing handicap awarded after the first race, and finished first again. Martin unfortunately had a navigation error and was scored DNF so Brian again had a second place. The wind freshened as the afternoon went on and Brian and Ros decided not to sail the final Race. This again was won by John and Catherine.
Sunday brought the arrival of Brian Kitching with N1657 Just Lucky from Chew Valley to be crewed by Christine Preston. Martin Clarke had returned his Saturday crew home to Lincoln and arrived with his Sunday crew Cathy Waite. Unfortunately as the wind was showing signs of being a bit fresher Brian Herring decided he would not be competing. So again three boats took to the water. The pattern set on Saturday was echoed on Sunday with John and Catherine having the best boat speed in all the races with Brian and Christine taking second place in all three races despite being challenged from time to time by Martin and Cathy.
Thanks to Burton Sailing Club for hosting this event, in particular our race officer Bill Hooton who was assisted on Saturday by Carl Avery and on Sunday by another BSC member, also Mike Pain, our event organiser who was lead boat/safety boat for the event.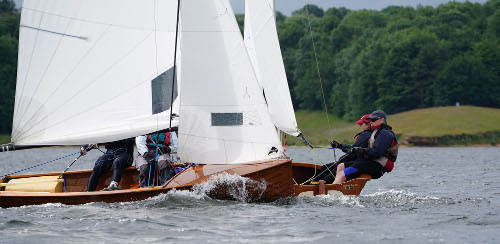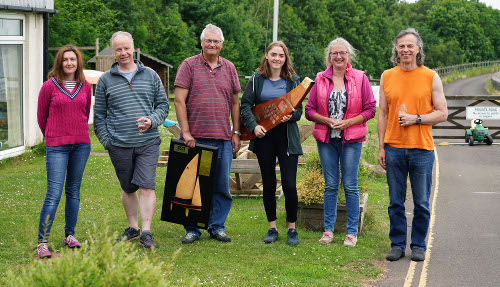 Overall results
DERWENT HANDICAP

(SATURDAY)

SAIL NO.

HELM

CREW

CLUB

R1

R2

R3

1903

JOHN SEARS

CATHERINE SEARS

NOTTS COUNTY SC

1

1

1

2345

BRIAN HERRING

ROS STEVENSON

WINSFORD FLASH SC

2

2

4

2576

MARTIN CLARKE

JAKE DUNCAN

HYKEHAM SC

3

4

2

GILL HALF MODEL TROPHY

(SUNDAY)

SAIL NO.

HELM

CREW

CLUB

R1

R2

R3

1903

JOHN SEARS

CATHERINE SEARS

NOTTS COUNTY SC

1

1

1

1657

BRIAN KITCHING

CHISTINE PRESTON

CHEW VALLEY SC

2

2

2

2576

MARTIN CLARKE

CATHY WAITE

HYKEHAM SC

3

3

3

CONCOURS DE ELEGANCE

2576

MARTIN CLARKE

TALISMAN
Pictures https://flic.kr/s/aHsmdKWM2m