GUL Series Update
The third round of the 2016 Gul Series was at Royal Harwich Yacht Club on 21st / 22nd May.
17 sailors came to join in the fun, with boats ranging from Tom Lee's Wooden DCB to Nigel Waller's Uffa King! All sailors enjoyed a breezy Saturday with John Meadowcroft winning all three races. Unfortunately there wasn't any wind on the Sunday, although the club did manage to run a pursuit race, won by Jon Brown in his Paradox.
The full report and results are available
here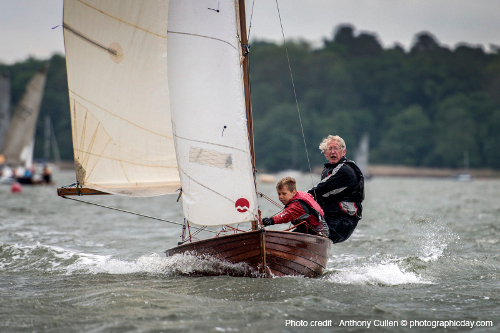 Was the RHYC too far south? Do not fear, because the Gul Series heads up north to Sunderland YC on 9th / 10th July! Hope to see you all there!

Milton Kenyes SC -
NEW DATE - 12th June 2016
With the open in it's second year we are hoping more come along to enjoy some sailing on Caldecotte Lake. In the last year the fleet has grown in size with Bosun Bob adding to fleet by taking on the Cheshire Cat Beggars Maid. There are also other members who are making noises that they are thinking of jumping in 12 as a good, affordable way to get racing with their children.

All this means Soapy and Subversion from Smilie's fleet will be on the water as well Bob. So why not come along and join them? You don't even have be a Midlander since MK SC is close to the M1, London, the Thames, Reading fleets and all those in between are more than welcome!
The plan for the day is
Bacon Butties for rigging, followed by briefing at 10.30 am

First race 11 am, with Lunch at 12ish

Second race - 12's are going to join the club pursuit race with 12's starting off on their era's handicap.

Third race to follow after a cup of tea.
The next event in the HD Sails Midland Area 4 Plank series is at Ely SC for the 80th anniversary 12 Open on 2nd July.
Trent Valley SC - 8th May 2016 - Report
6 visitors joined 1 member for a fantastic day of racing, with breeze from the right direction and even some sunshine! The meeting was won by Ian Gore in N3525, the 5th time he has won this open!
Full report and some brilliant photos by Kevan Bloor are available
here

Vintage Champs & 12 Fest
It isn't long now until the Vintage Championships and 12 Fest - in just three weekends time National 12s of all ages will descend onto Burton Sailing Club for a fun-filled weekend, with on the water coaching for modern 12s at one end of the reservoir and vintage racing at the other end.

There are currently rumors that National 12 stalwarts such as Paul Pelling are due to turn up and helm vintage boats, so this weekend certainly isn't one to miss! Full details are available on the discussion board and we hope to see you there!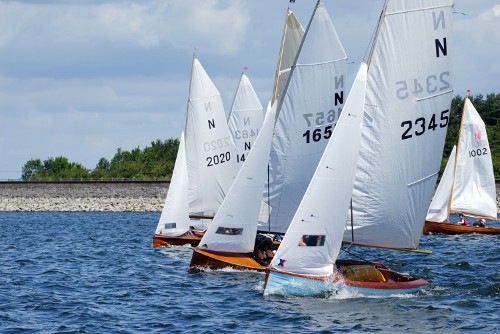 2015 Vintage Championships



National 12s For Sale
There are currently a number of 12s for sale to suit all budgets, from foiling Big Issue 2s to Desgin 8s to clinker 12s. If you're looking for another 12 or know someone who wants a boat, please get in touch!

Some current examples: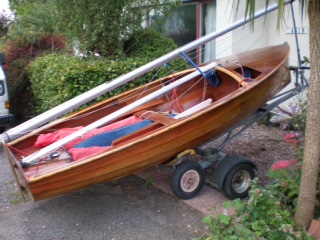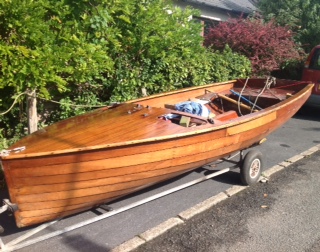 N2340 - Tizyer - Currently open to offers, please email Phillip Honeysett ( honeysett [@] freeuk.com ) Boat currently in Exeter.
N3465 - Feeling Foolish - £2600 - Details on Website - Currently in Aldeburgh, Suffolk.

N3229 - Rough Diamond - £600 - Details on Website

N3517 - Big Issue 2 - £2250 - Details on Apolloduck.



Upcoming Events

12th June - Milton Keynes Sailing Club - 12 Open, 4 Plank Series.

25th, 26th June - Burton Sailing Club - 12 Fest & Vintage Championships.

2nd July - Ely Sailing Club - 12 Open, 4 Plank Series.

2nd, 3rd July - Cramond Boat Club, 12 Open.

9th, 10th July - Sunderland Yacht Club - Gul Series #4

30th July - 6th August - North West Norfolk Sailing Week

20th-23rd August - Brightlingsea Sailing Club - Burton Week & Gul Series #5


Looking forward to 2017? Don't forget.....Carnac!