National 12 Dinghy Shack National series - Virtual Regatta
4th July
The National 12 fleet were disappointed that the fourth event in the

Dinghy Shack National series, scheduled to take place at Royal Harwich, had been cancelled due to the ongoing lockdown restrictions but were delighted that Dinghy Shack once again agreed to sponsor the second virtual regatta in its place. The National 12 fleet took to the water using the Virtual Regatta Inshore app/website.
The now well experienced Race Officer, Felix (age 10), ran the racing through a Zoom video conference and chose a range of boats and courses to challenge and entertain the fleet. The fleet had a gentle introduction in race one with the easily manageable off-shore racers. Races two and three were more challenging with the foiling Nacra 17 and F18 chosen. Henry showed the fleet the way around the course in race one sailing a blinding race winning by many hundreds of metres.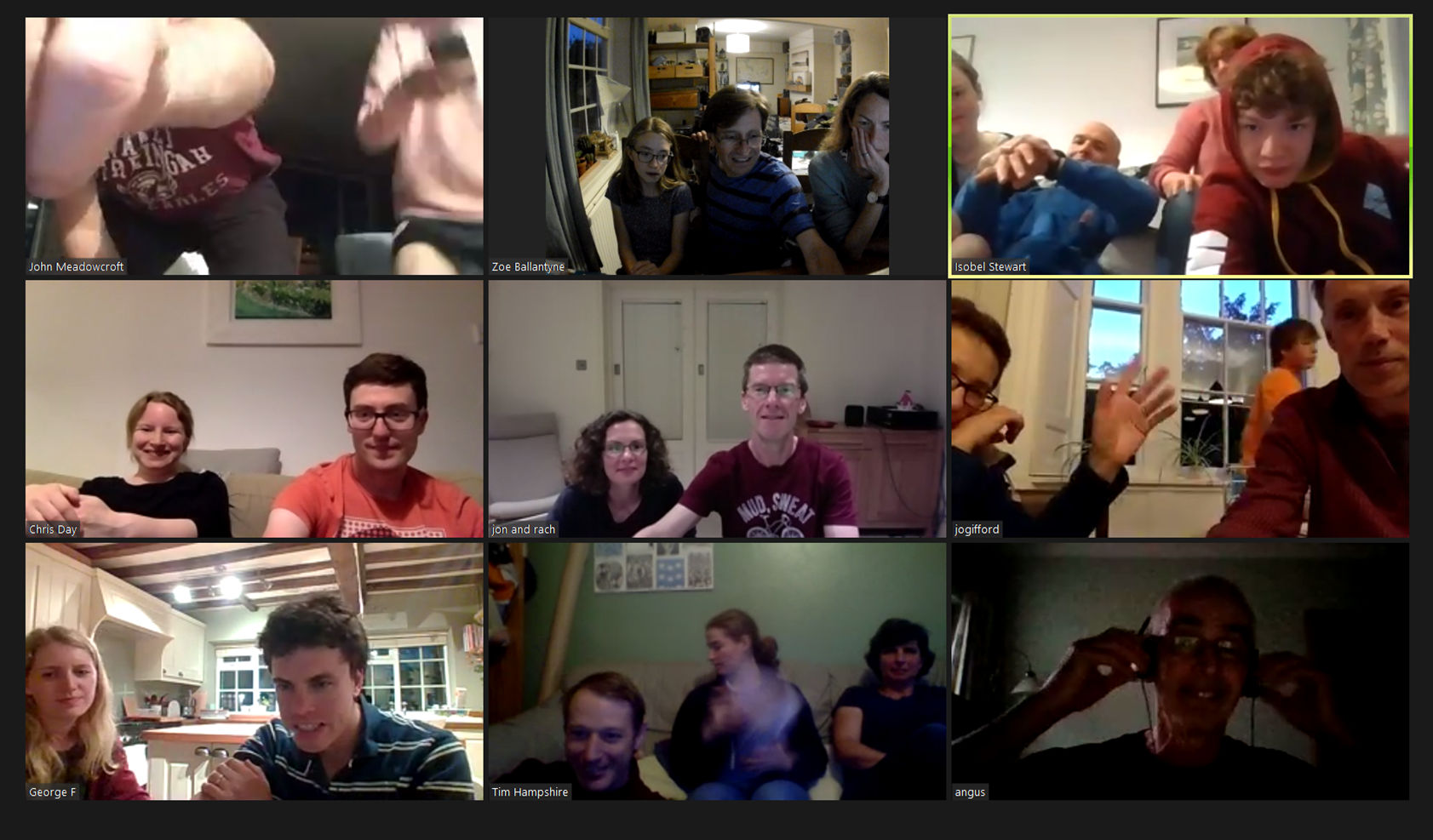 Racing finished with the ubiquitous Laser which is a recent addition to Virtual Regatta. Henry had an unlucky wind shift on the first beat and never recovered whilst John Meadowcroft sailed a solid race to win the fourth race. Olli Meadowcroft had a very consistent series to take the overall first place with just 5 points overall. The top five were very close with only a few points separating them.
The F18 catamaran course was the same layout as used by the F50s with a reaching start and gated windward mark but without the added constraint of course boundaries. Despite having sailed the F50s in the first virtual regatta, many in the fleet once again struggled with the course because it is so different to the traditional triangle, sausage or trapezium courses.
It was again the younger end of the fleet who showed their prowess at virtual racing, combining their excellent sailing skills with fine keyboard/tablet skills to take three of the top five places.
Racing was followed by a "Bring Your Own Question" quiz with 9 virtual teams pitched against each other over Zoom. Each team provided a round with topics ranging from; facts about children's stories, olympians, physics, is it a bird a fish or an insect, sailing, facts about the Orwell Bridge and the history of Royal Harwich Yacht Club. The fleet is now aware that the Orwell Bridge has 18 spans and that a "sarcastic fringehead" is a type of fish.
Sailing Results
1st Olli M
2nd Robert S
3rd John Meadowcroft


Quiz results
1st The Meadowcroft Family
2nd The Camm Family
3rd The Stewart Family
Full results
| | | | | | | |
| --- | --- | --- | --- | --- | --- | --- |
| Rank | Helm Name | R1 | R2 | R3 | R4 | Nett |
| 1st | Big Man Wilf - Olli M | 2.0 | 1.0 | (3.0) | 2.0 | 5.0 |
| 2nd | Whitebait13 - Robert S | 3.0 | (7.0) | 1.0 | 4.0 | 8.0 |
| 3rd | n12dad - John Meadowcroft | 7.0 | 2.0 | (22.0 DNC) | 1.0 | 10.0 |
| 4th | Catch the sun - Chris Day | 4.0 | 3.0 | (8.0) | 3.0 | 10.0 |
| 5th | Cammy - Henry C | 1.0 | 8.0 | 2.0 | (10.0) | 11.0 |
| 6th | 5370 Chris H | (5.0) | 5.0 | 5.0 | 5.0 | 15.0 |
| 7th | N123513 - George Finch | 8.0 | 4.0 | 4.0 | (11.0) | 16.0 |
| 8th | Baloo3330 Emma H | 6.0 | 6.0 | (7.0) | 6.0 | 18.0 |
| 9th | HappyHour - Geoff Camm | (10.0) | 9.0 | 6.0 | 7.0 | 22.0 |
| 10th | Boat65895 - Graham Camm | (13.0) | 12.0 | 9.0 | 8.0 | 29.0 |
| 11th | N12 PRO - Felix C | (14.0) | 10.0 | 10.0 | 12.0 | 32.0 |
| 12th | Babel Fish - Zoe Ballantyne | 11.0 | 13.0 | (22.0 DNC) | 9.0 | 33.0 |
| 13th | KatyMeds | 9.0 | (22.0 DNC) | 22.0 DNC | 14.0 | 45.0 |
| 14th | boat46017 - Freddy C | 12.0 | 11.0 | (22.0 DNC) | 22.0 DNC | 45.0 |
| 15th | Angus Beyts | (22.0 DNC) | 22.0 DNC | 11.0 | 13.0 | 46.0 |