Address
Weymouth Sailing Club, Nothe Parade, Weymouth, Dorset, DT4 8TX.
Tel: 01305 785481.
Weymouth Sailing Club is located on the harbour side overlooking the harbour entrance. The dinghy park alongside the club leads straight onto a wide launching ramp and there is a short sail out of the harbour entrance to Weymouth Bay and the sailing area.
Please note, there is no car parking available at WSC. However, public car parks are available close by, and parking is available in some roads in the vicinity.
Sailing from Weymouth Sailing Club is quick and easy so no long sail to the start each day, unless there is no wind!! The boat parking and launching means there is no long trek to the water's edge either. The racing will be held in Weymouth Bay.
Weymouth Bay sailing area
Having provided part of the venue for the sailing competition at the London 2012 Olympic and Paralympic Games, Weymouth Bay boasts clean winds, sheltered water, and gentle tides.
You can find more useful info on the Bay here.

Accommodation
Being a popular seaside town, Weymouth offers plenty of accommodation to rent. Obviously, we recommend a quick online search to find just what you're looking for, but below you'll find a few tips to get you started.
The majority of B&Bs are on the town and beach side of the harbour entrance, while self-catering is mainly on the other side, around the harbour and the Nothe.
For self-catering Dream Cottages is one company that offers a number of properties on the harbour with an office on Hope Square.
There are also a number of caravan and camp sites around Weymouth, the nearest is at Littlesea. Airbnb seems to have a few Weymouth options as well, if you're after something cheap and cheerful.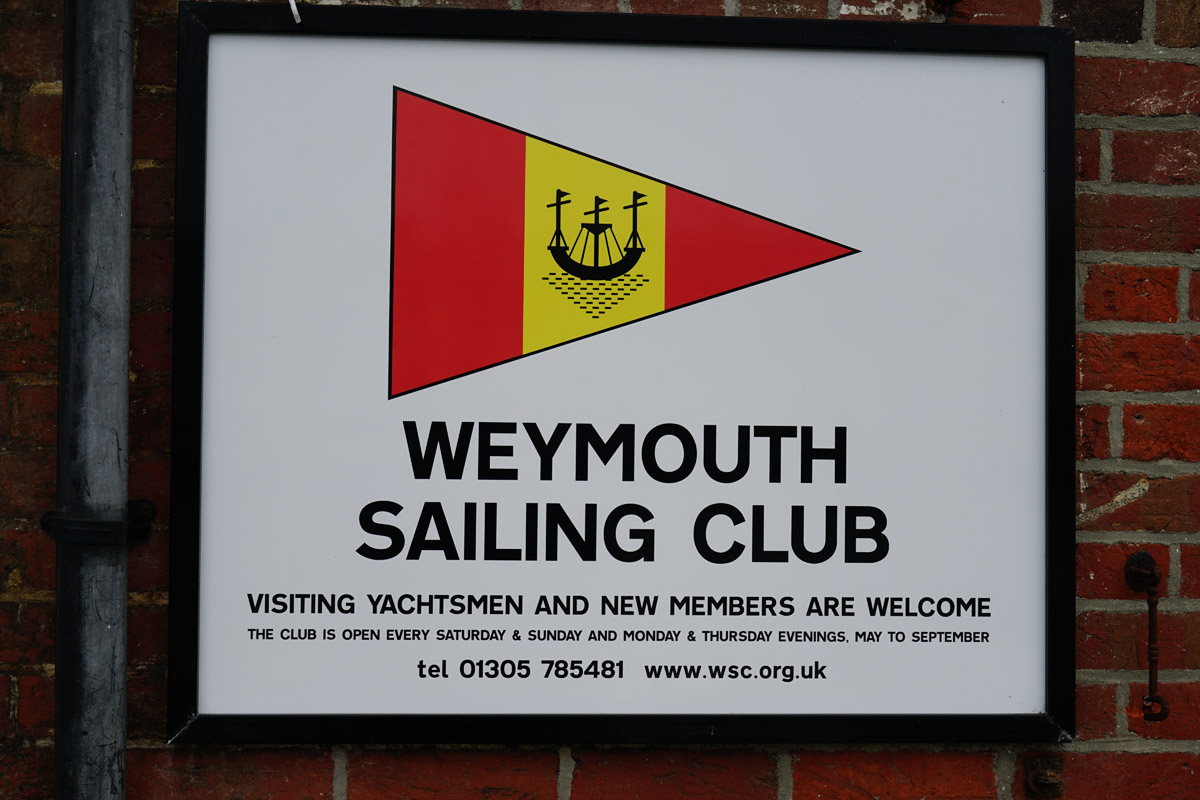 Weymouth town & sailing club
Crossing from the town/beach to the harbour by car is via the town bridge, but if you are walking and want a shorter trip you can use the foot ferry which operates from the Pavilion end of the Esplanade across the water to the harbour wall directly in front of Weymouth SC.
The Clubhouse overlooks the harbour entrance and across to Weymouth Town and the first floor clubroom is a pleasant place to relax.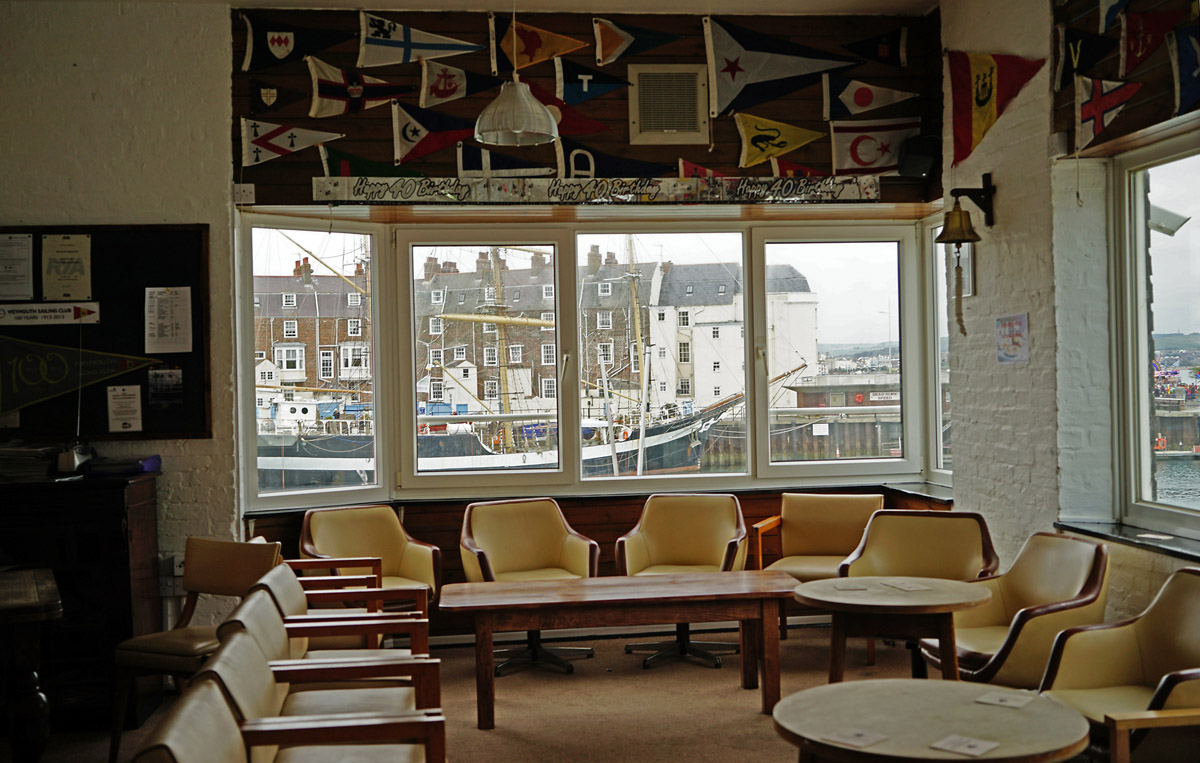 Spectators have plenty of choices to spend their time. They can walk to the Nothe and have a good view of the sailing area, as used for the Olympic viewing! Alternatively explore the harbour area and coffee shops, shop in the Town, relax on the beach or walk the coastal path, all on foot. For those wishing to there are plenty of places in the area to visit by car or possibly bus.